Empowering and Engaging 
Youth Through Arts and Culture
AFCC Access provides funding and creates opportunities for youth ages 7 to 17 who live at or below the poverty level and show interest in the arts to participate in extracurricular arts-specific programming.
ACCESS Goals
To provide funding for arts-specific programming to youth  with barriers to create a more inclusive environment;

To provide cultural organizations with an opportunity to connect and serve these young people  while being appropriately compensated for their time and talent;

To advocate at the local, state, and national levels for more awareness on the impact of the arts  on under served populations. Arts are not just nice; they are necessary for healthy and equitable communities.
If you are a parent or a mentor of a student who is interested in applying for funding please submit information here.  If you are a cultural organization that would like to participate in AFCC ACCESS, please submit here.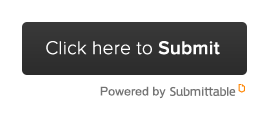 Announcing School Bus Funding from the AFCC Access Fund
The arts provide children with an avenue to dream and a path to pursue their hopes, goals, and aspirations. At the Arts Foundation of Cape Cod, we firmly believe that arts matter, especially for our youth.  Through AFCC Access, we aim to open doors to artistic and cultural opportunities for students on Cape Cod through funding to support extra-curricular arts-specific programming as well as transportation.
AFCC School Bus funds will provide grants up to $250 to help Barnstable County schools serving K-12 with the transportation costs of student cultural field trips. The field trips must be in the arts, sciences, or humanities. Examples include art and science museums; historic sites; and music, theater, and dance performances.  
Click here to learn more and apply.
This program is made possible through generous funding by the Cape Cod Healthcare Foundation and the Edward Bangs Kelley and Elza Kelley Foundation, Inc.