Each year in preparation for the Pops, we put out a public Call to Student Artists across the region from 5th through 12th grade, seeking their original artistic creations for the official commemorative t-shirt design. The winning design is worn by all volunteers on the day of the concert, and is available for purchase during the show. The student who creates the winning design receives a cash award, as well as donation to their school's art department. Second and third place winners also receive a small cash award and a donation to their art department.
Read more about our 2017 Winner – Nick Glaser from St. John Paul II
T-shirts will be available the day of event for $30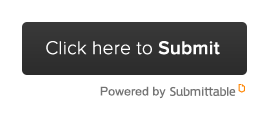 TO ENTER:
All entries must be submitted digitally through

Submittable

.

Original artwork should be no larger than 8 1/2″ x 11″.  

For optimum results on fabric, colors should be intense.  We recommend four to five strong colors.

Please include the text Pops by the Sea 2018 as an integral part of the artwork and design.  

Subject matter should reflect the theme music and the sea.

Original, computer generated graphic art will be also be accepted.  

No copy written material or any designs utilizing corporate logos will be considered.

Only one entry is permitted per student.
DEADLINE FOR SUBMISSION:  Friday, April 13, 2018
Winners will be determined and the entrants notified by April 20, 2018.  All decisions of the reviewing committee are final.  Judges for this contest include artists, civic, educational and community leaders.  
An exhibition of the finalist's work and a reception in their honor will be held on May 3, 2018 at the Yarmouth New Church in Yarmouthport.
Original artwork of select entries may be requested by the Arts Foundation of Cape Cod therefore should be kept by the applicant until May 3, 2018.
Thank you and have fun!