Created in 2015, AFCC's Fellowship Program was established to empower emerging artists across all disciplines at critical stages in their creative lives and professional development.
The Fellowship award accepts submissions in different artistic disciplines. Artists' Fellowships are not project grants but are instead intended to fund an artist's vision as displayed across a single criterion of work. Fellowships are not awarded to interpretative artists such as dancers or actors, applicants must be the originators of the work, ie. choreographers and playwrights.
The 2017 AFCC Fellowship application closed on May 12, 2017.  
AFCC will grant fellowships in the following disciplines: visual arts, performance arts, and written word. Additional Fellowship information available here.
We are excited to announce a partnership between the Arts Foundation of Cape Cod and the Cape Cod Commercial Fishermen's Alliance.The two nonprofits are seeking a digital storyteller who will serve as an artist in residence, responsible for telling the narratives of the Cape's fishermen. Click here to read press release or click the Submit button to learn more.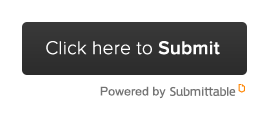 REVIEW CRITERIA
There are three review requirements for the Artist Fellowships: craftsmanship, artistic quality, and creative ability as evidenced by the original work submitted.
PAST FELLOWSHIP AWARDEES
Richard Neal – Visual Arts, 2015
Alex Becrelis of South Dennis – Performing Arts, 2016
Christopher Busa of Provincetown – Written Word, 2016
Jackie Reeves of Sandwich – Visual Arts, 2016
Funding for the Fellowship and Grants program has been made possible by the AFCC Patron Program as well as the Bilezikian Family Foundation.